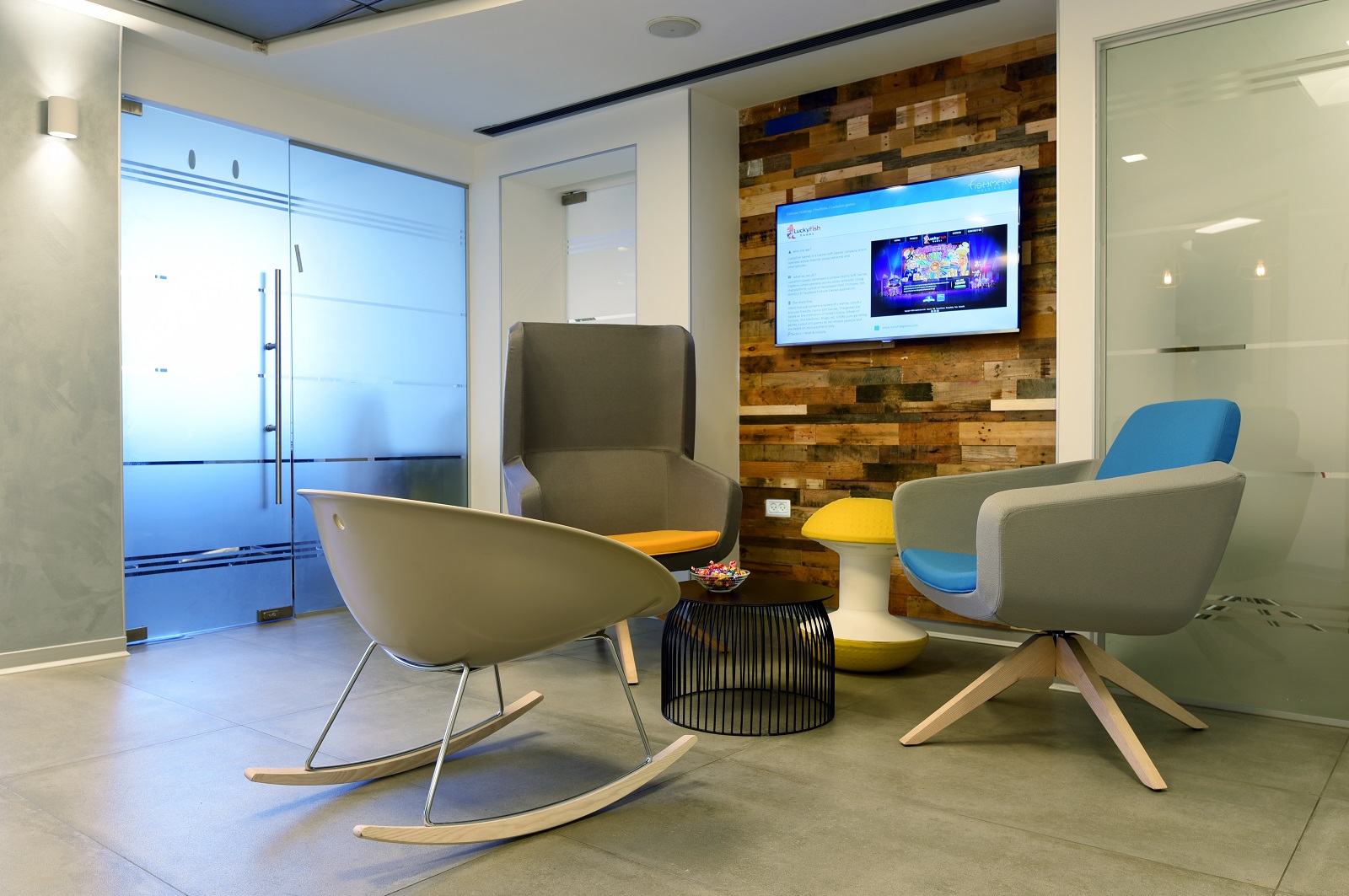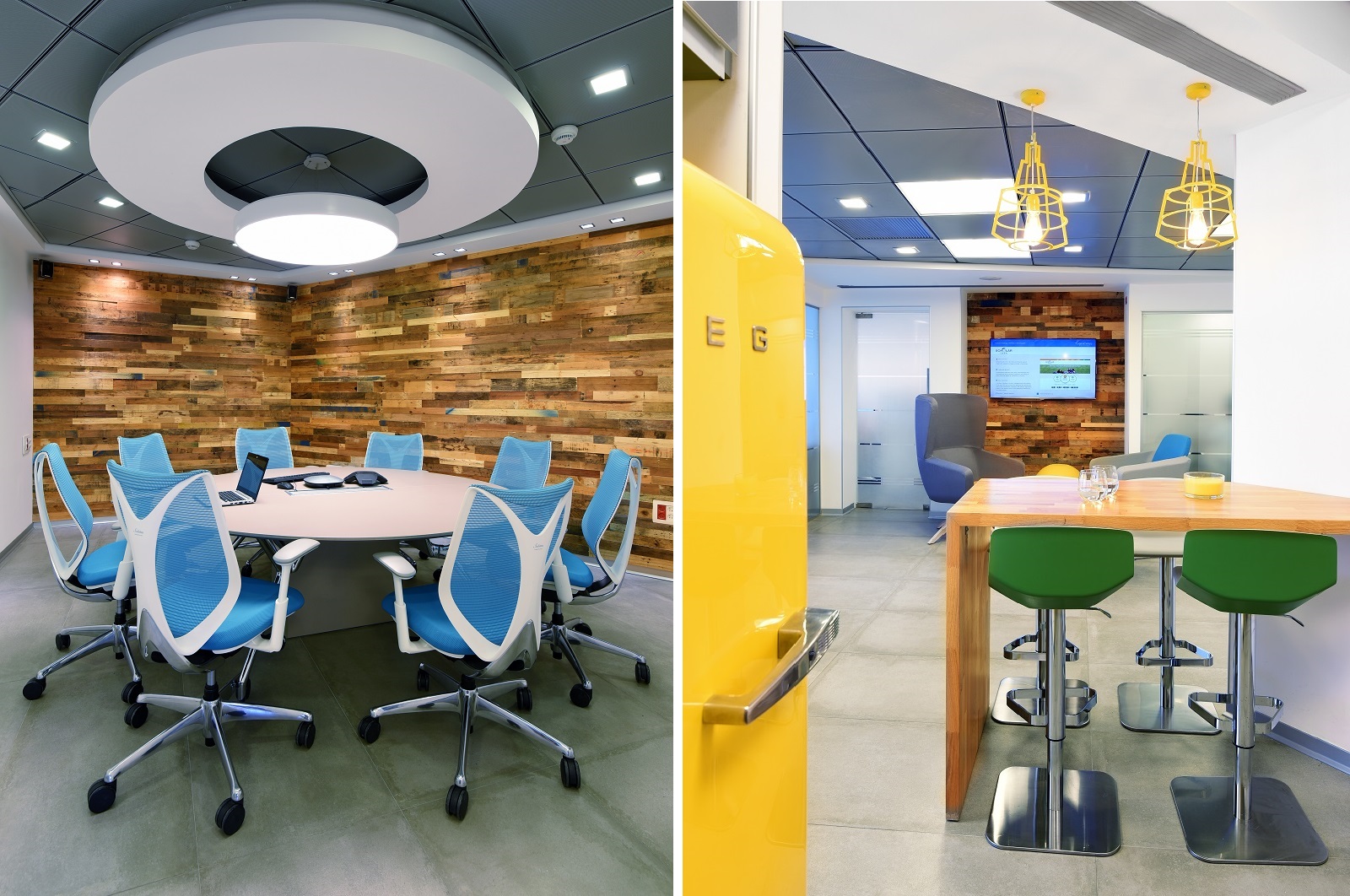 OFFICE MANAGEMENT
"We want an enjoyable office environment so the long hours in the office will feel like home. The upgrade should include minimal changes at structure by using existing spaces". With such clear specification we set off the design work for management floor at technological development company.
Original floorplan stays the same, and work was done by changing interior materials like floor tails, wall cladding and colors. Work stations, chairs and furniture were purchased and organized under Mix & Match concept that project innovation as well as quality.
The main open space was created by removing the kitchenette wall creating socializing place like a living room. We archive homey and comfortable atmosphere. Counter, stylish refrigerator, colorful lighting fixtures and kitchen cabinets covered by shiny gray laminate combine a sense of high-tech.
Spaces were dealt with care; selected walls were covered with recycled wood paneling by "Shai Levi Studio" completing the all-around cozy atmosphere.
CLIENT: Technilogical Develepement Company
AREA: 120 m2
COMPLETION: 2016
PHOTOGRAPHY: Shay Adam