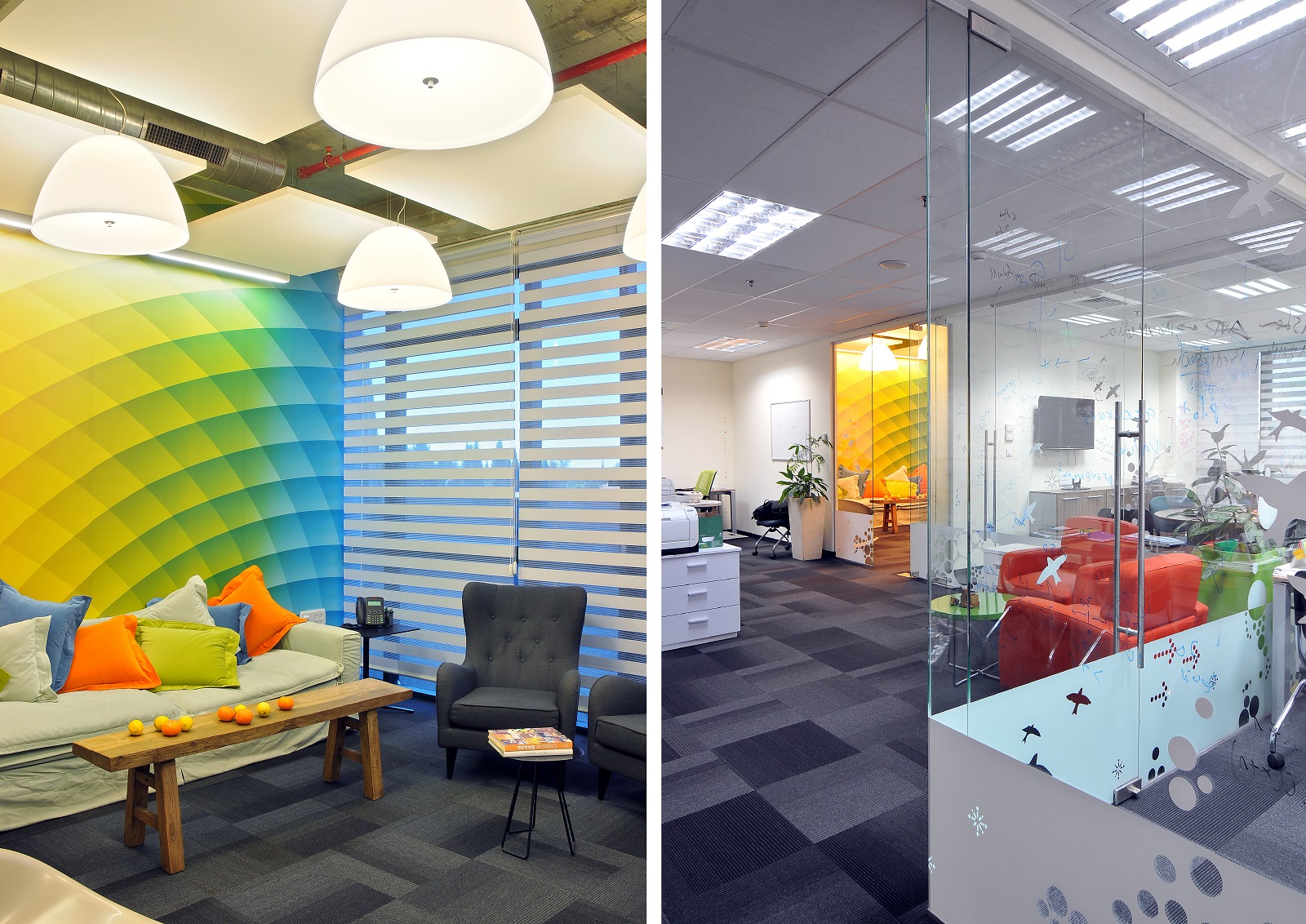 AT&T FOUNDRY
Innovation Center for collaboration between telecom giant AT&T and Israeli startups established in cooperation with Amdocs and is the first of its kind outside the U.S.
To the complex located at Amdocs Ra'anana built in 2011 it was necessary to add more rooms and create rebranding.
Small work rooms and spacious brainstorming room that is also used for informal meetings added. The design came to represent the unique and innovative spirit of the center and the activities carried out. The Design choice was to expose the concrete ceilings and structure systems, choosing a variety of unique furniture, use especially designed colorful wallpaper, hanging light fixtures and acoustic noise absorption elements, entire wall painted making it Whiteboard, glass partitions that surround the rooms also received a special graphic by the creation of graphic elements embedded in peripheral white stickers all these added into unique and innovative space.
Graphic branding works made ​​in collaboration with graphic designer Dana Pickle Noam condensed 'wood grass' walls and carpets.
CLIENT: 'AT&T Foundry'
AREA: 350 m2
COMPLETION: 2014
Creative Design & Branding: Pickeldesign
Photographer: Shy Adam