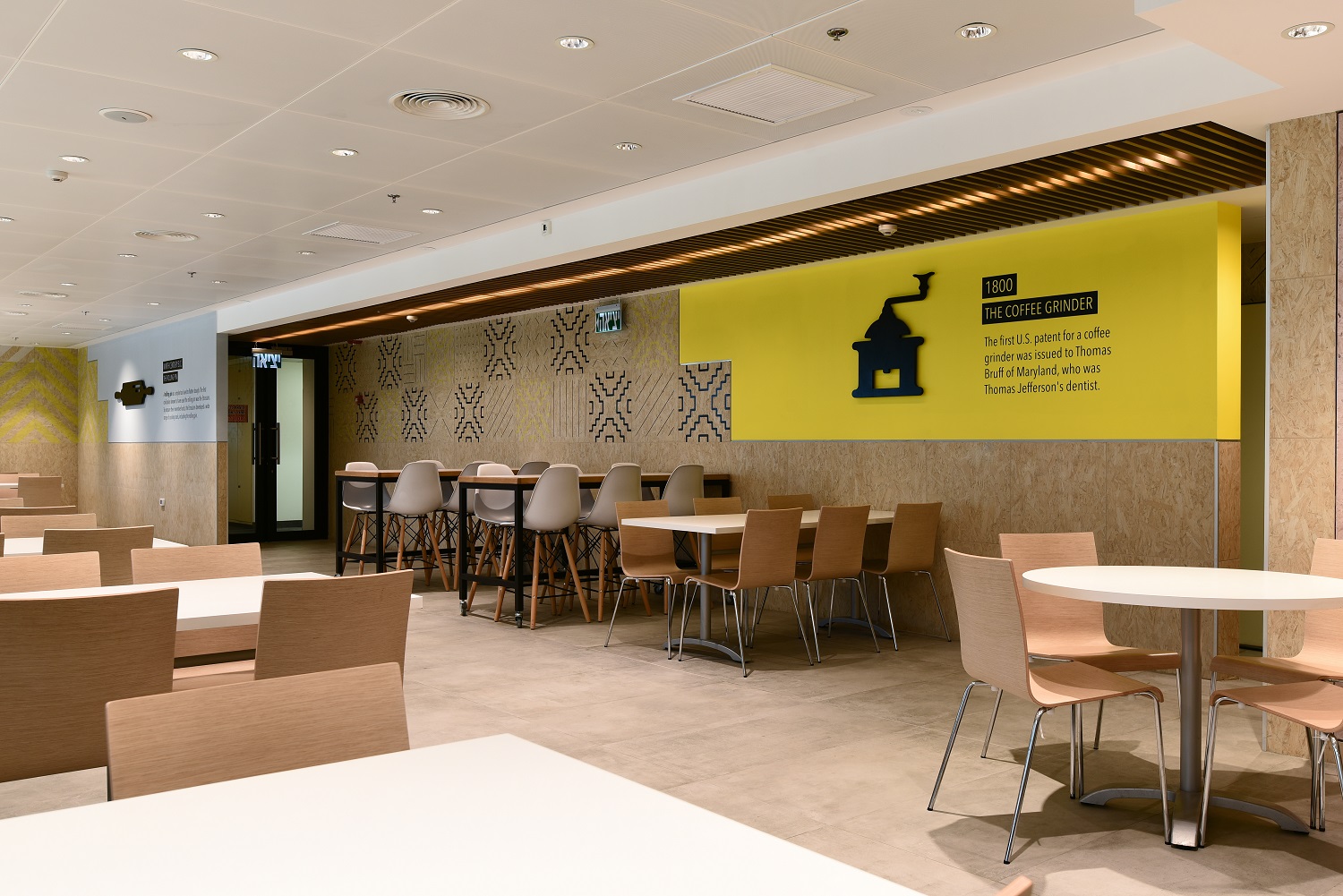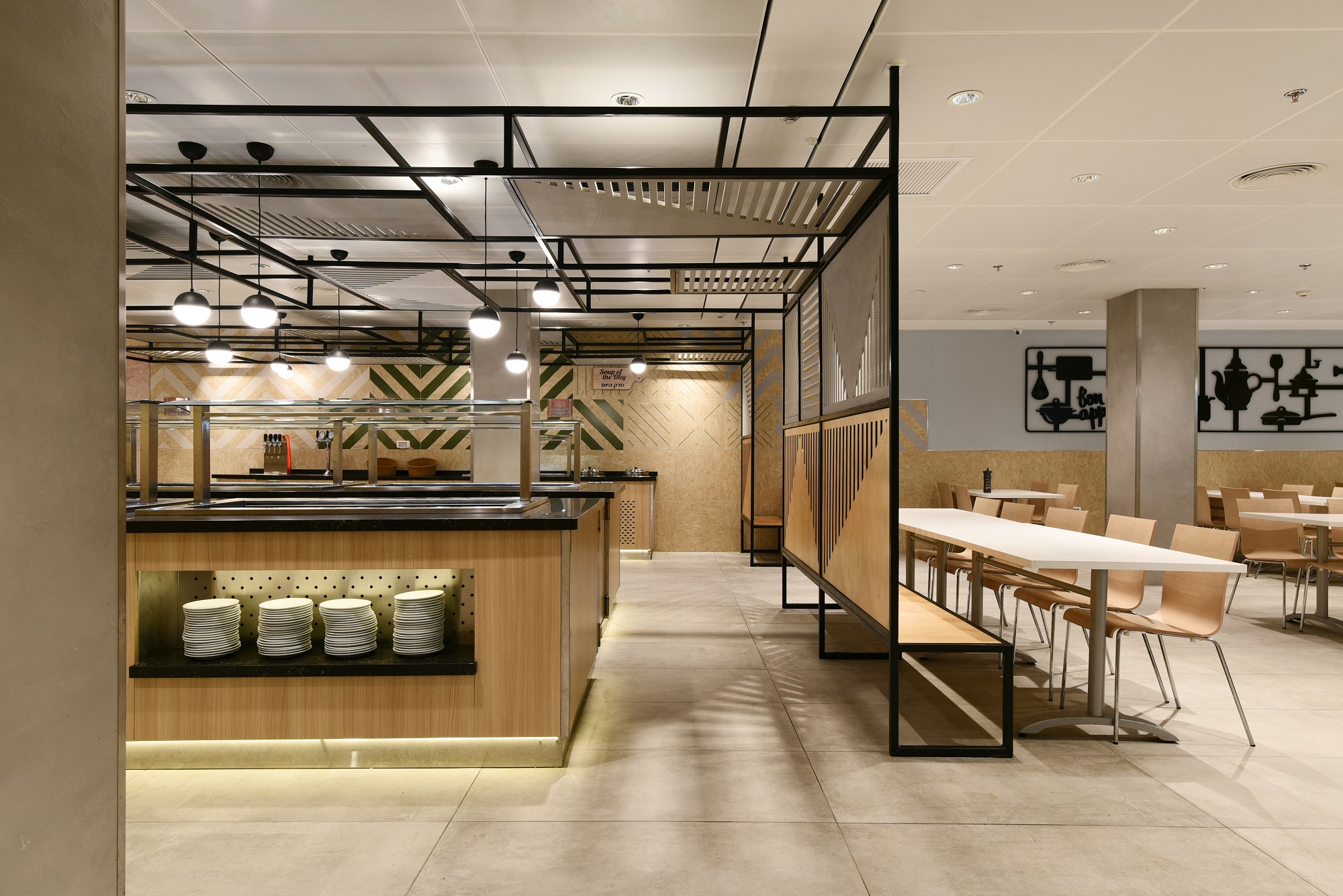 Amdocs Dining Room-Sderot
Interior design of workers' mess hall in big Hi-Tech company, presented a challenge from various perspectives. Firstly, the desire to create a restaurant environment with entertainment aura, meeting place to relax and escape the routine. This design method creates the desired atmosphere and breaks the monotony of the daily work.
In addition, the design incorporates creating an open space of 450 sqm, holding a daily capacity of 450 diners with underlining emphasis on low cost maintenance and minimum wear.
Definition of the open areas included use of a variety of colors and shapes. Different colors and materials ware designated to each area, contributing to the dynamics and originality of the space, all of which characterize the company values.
A large metal artistic divider separates the cervine area from the dining room. The upper constriction of the divider is used as hanger for the lighting fixtures and signposts, with one side is used as a bench.
The visuals stimulations add as a refreshing and positive mood changer. This was achieved by sophisticated graphic design ("BRAND NEW" studio) using embossed kitchen elements enriched with toy play mobile items.
The entire design blends with the coloring of the wall and floor cladding, creating harmonious atmosphere of material color and space.
Unlike a dark restaurant this dining room is designed for daylight, and therefore it was imperative to allow entry for natural daylight. This was attained through serious design effort requiring a glass corridor construction.
This massive effort in design produced inspiring results where employees enjoyed the experience of high-fashion dining rather than mundane mess hall eatery.
CLIENT: Amdocs
AREA: 1,700 M2
COMPLETION: 2017
Creative Design & Branding: Studio Brand New
Photographer: Shy Adam