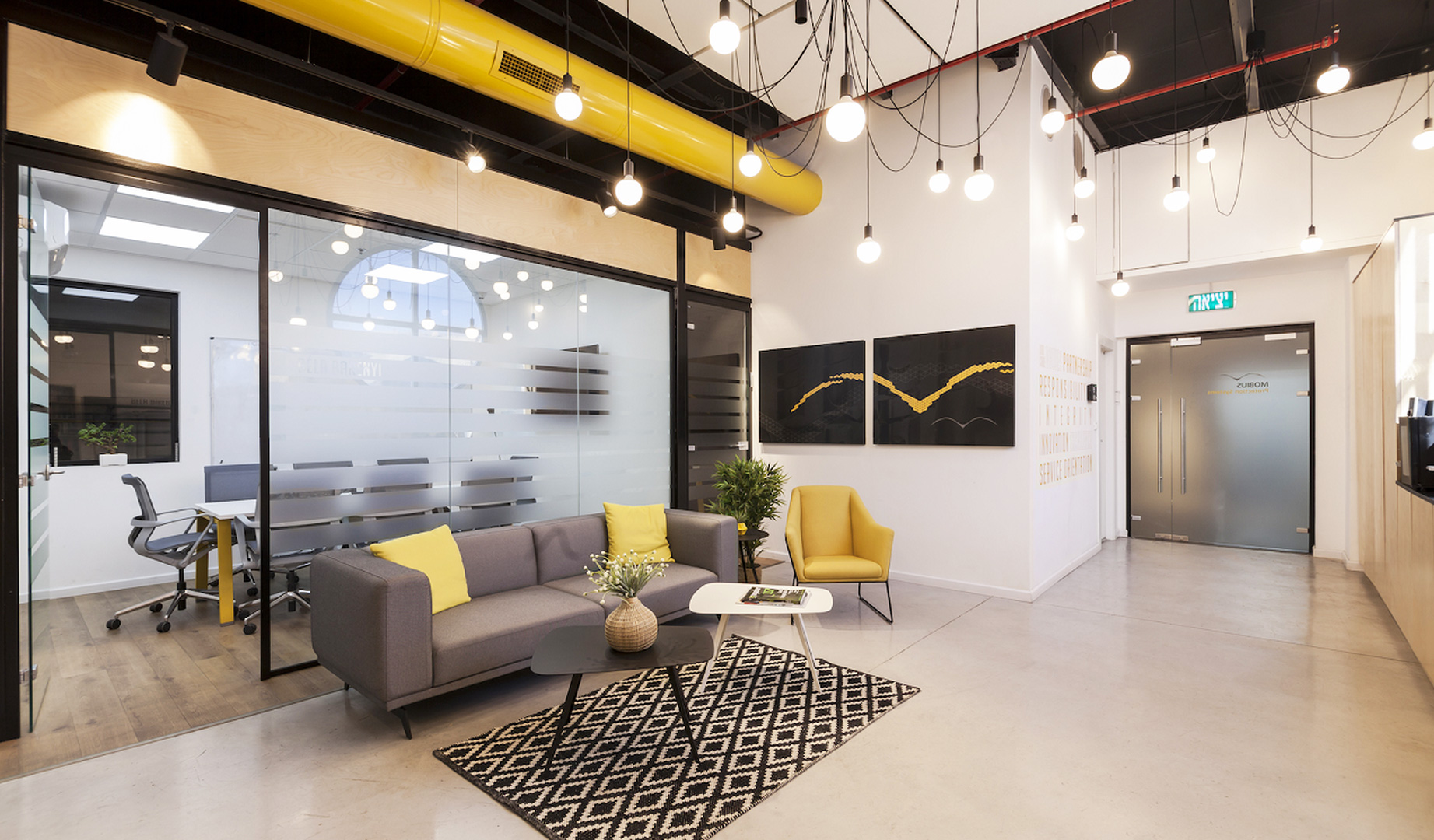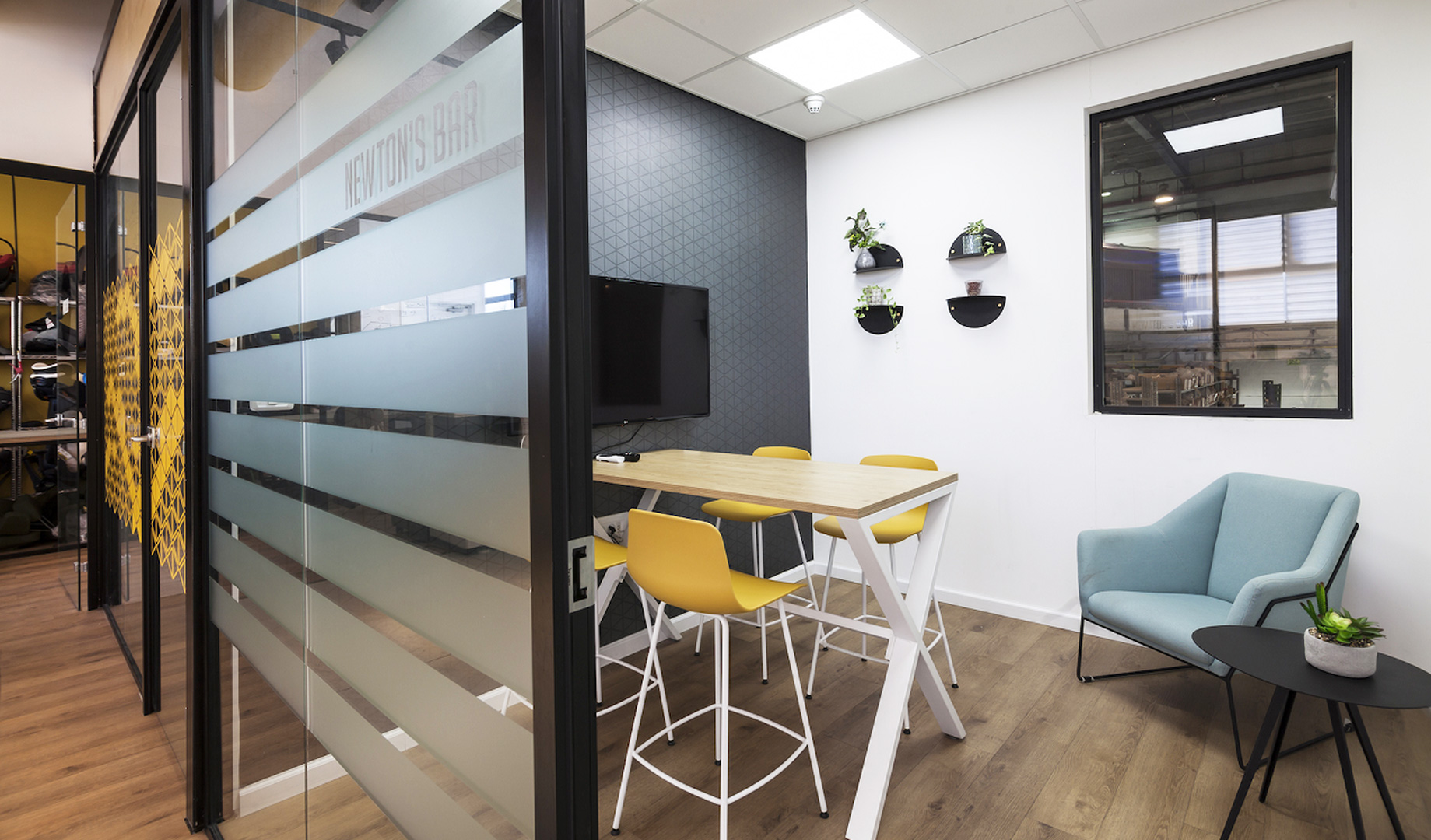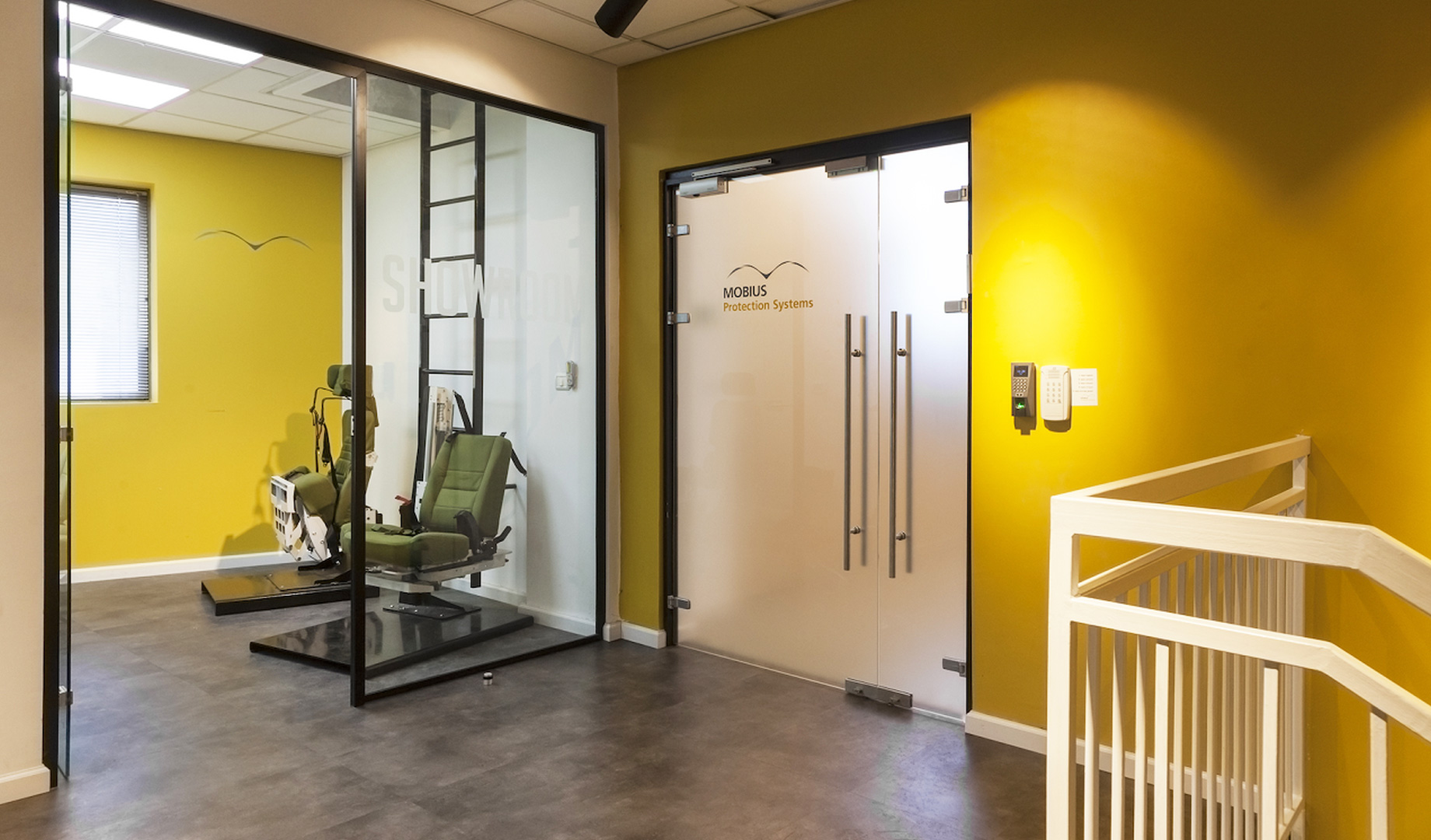 The design Award winner was given for This design for a company that manufactures items for the private and/or military market, combining hi-tech and low-tech technology. The office space in this industrial building which overlooks the factory area, is divided into an open space teamwork area, and several private rooms designated for Management, conference meetings, display center and assembly room. The facade in the main space is made of large glass partitions designed with individualized graphics.
The office space, built within a huge industrial building, was originally without walls and a roof. That is the reason it was decided that constructive elements would be used as an Industrial design theme, with no camouflage.
The greatest challenge was designing and building the offices within a working industrial building. The work took place while the factory was operating. From a design standpoint, it was imperative to establish a connection between the offices and the factory. This was done by open office windows overlooking the factory floor. Raw industrial materials were used to emphasize the practical unadorned side.
The main walkway gives the option of identifying working interaction behind the glass petitions on the right, as well the work area within the open space on the left. The added element of light dividers between working stations enable privacy as well as free flow interaction.
Natural materials such as bare wood, glass, iron, and tin were included. The external AC pipe acts as a design element that connects all parts of the office. The use of exposed ceilings, lighting fixtures and concrete floors create both interest and design language. The open space environment has remained with the inclusion of light material dividers, giving privacy within a flowing space.
CLIENT: 'mobius'
AREA: 400 m2
COMPLETION: 2019
CREATIVE DESIGN & BRANDING: Noa Gabay
PHOTOGRAPHY: Yanai Deitsch