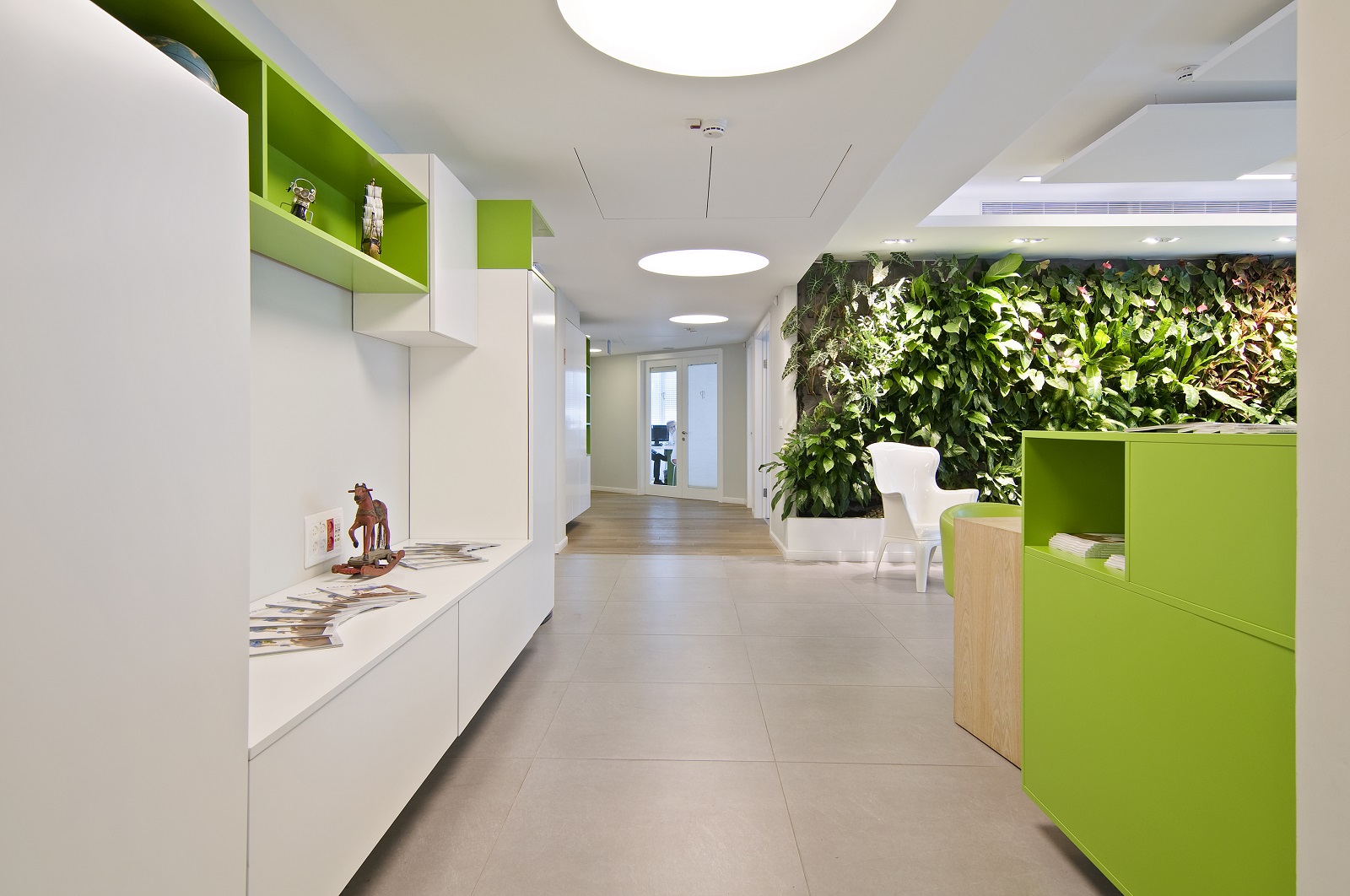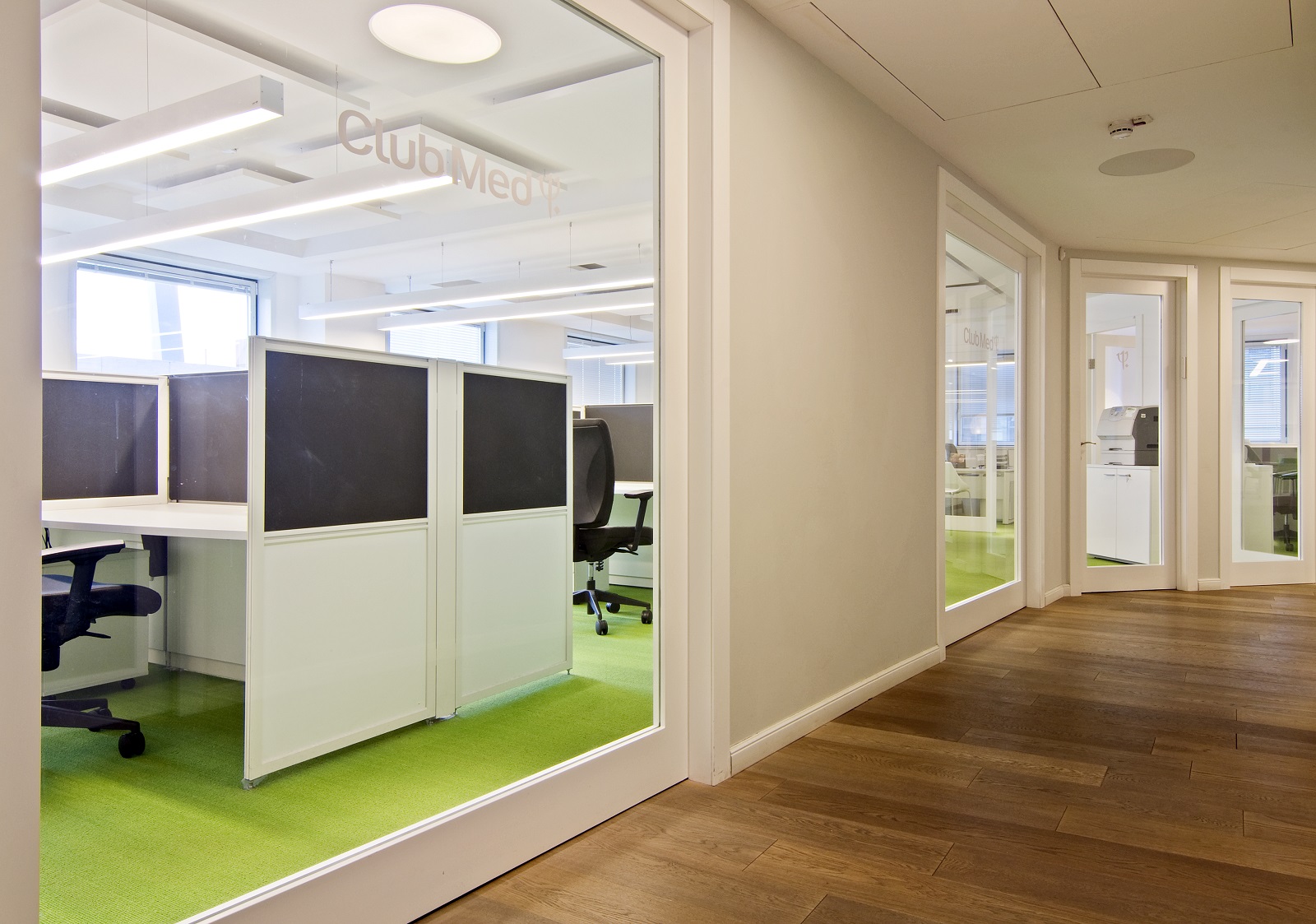 CLUB MED OFFICES
The highly acclaimed tourism operator, were rebranded and redesigned at the end of 2011, in an 850 square meters' space in Ramat Hachayal, Tel Aviv.
The design challenge was to build a space suitable for different work functions while creating a pleasant yet impressive atmosphere for both employees and clients. The space is divided into different sections: reception, offices, an active telephone service center, a conference room, kitchenette etc.
The main design theme in order to make the workplace as homey as possible, is using warm and fresh materials and a similar color scale, and referring to traveling and family vacations.
The different departments were situated according to operational needs, creating secluded areas, not accessible from the main paths, alongside departments that are easy to reach for the public.
The office is surrounded by a wide hallway that is also used for storage and display and contributes to the special atmosphere.
The entrance and reception area was designed using modern and light elements, in addition to an impressive vertical wall of plants that creates a feeling of being outdoors and enriches the air with oxygen.
The telephone service center was designed with special emphasis on acoustics, using cutting edge materials (floating 'solo' boards) and sound absorbing surfaces like condensed 'wood grass' walls and carpets.
CLIENT: 'Club Med'
AREA: 850 m2
COMPLETION: 2011
Photographer: Shy Adam