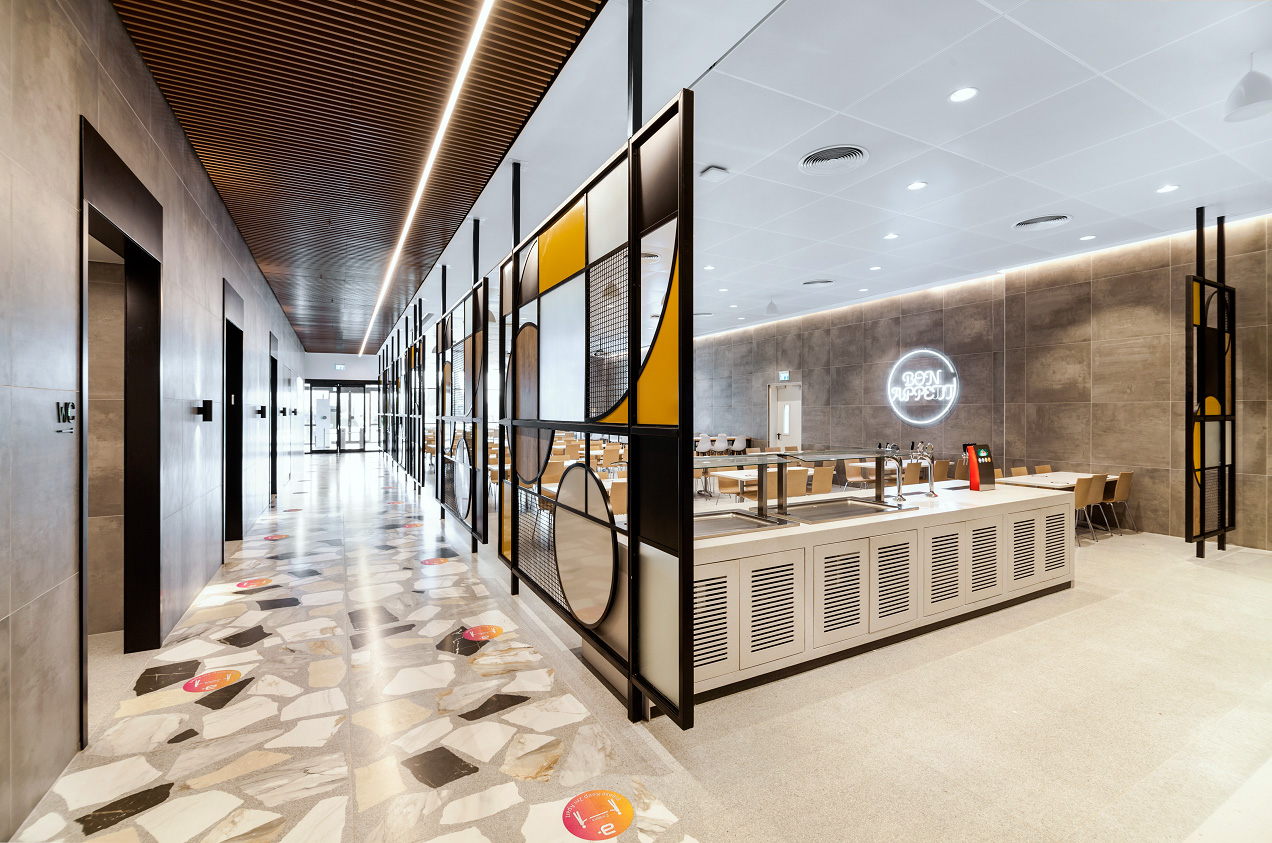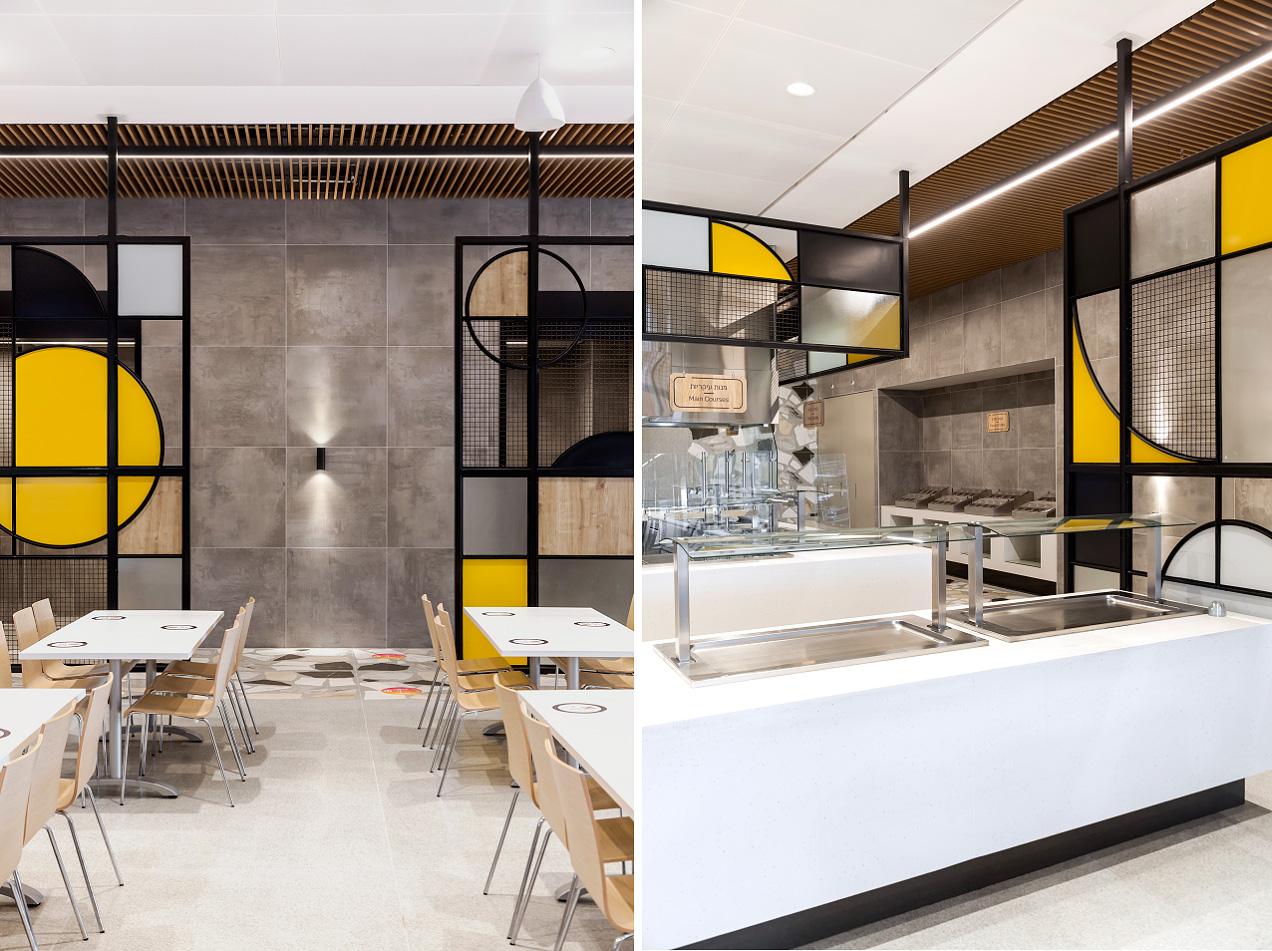 An innovative dining experience within a Hi-Tech work environment in Southern Israel, offering escape from everyday office culture to an enjoyable and relaxing get-away without leaving the building.
This space design matches the company values: to dare and to dream.
Axis of movement from the entrance leads the visitor into a 20-meter length corridor, defined by the floor, ceiling and lighting fixture extension.
The design theme was inspired by three distinct styles: Pop Art, Art Deco and Modern, combined into a single visual message of recreation.
A hint of the American vintage Diner period is portrayed by neon signs placed casually on the walls, the tall Art Deco dividers extend the entire length of the eatery and combine with the modern concrete floor and wall tiling.
The furniture chosen is of understated design blending amongst the various design statements.
The large, empty, open space was allocated for dining purpose design during the building construction. This space needed to include an industrial kitchen alongside a dining compound. Natural light was a vital element component taken into consideration, the challenge being a long and narrow space providing light outlets at the extreme ends only. Light compensation was provided in the form of bright neon signs attached to the walls, in addition to the warm Led light fixtures.
The long and narrow shape of the room was dramatized using Art Deco slab dividers, marking the division between corridor and dining areas.
1000 Sq.meter space, length 100 meters, width 10 meters, height 6 meters.
CLIENT: 'Amdocs'
AREA: 1000 m2
COMPLETION: 2020
CREATIVE DESIGN & BRANDING: Studio SRVC
PHOTOGRAPHY: Yanai Deitsch